Trustwave for Retail

Helps retailers large and small get more efficient around compliance, improve protection of sensitive data and fight the latest threats
Trustwave Solutions
Trustwave Retail
Trustwave Retail
Contact us for pricing!
Organized crime syndicates are increasingly targeting retailers like you for valuable data of all types. While credit card breaches are often the most widely publicized intrusions, cybercriminals are also focusing on back office systems including payroll and HR for direct access to company financial accounts and broader identity theft operations against your employees and guests. Regulations like the Payment Card Industry Data Security Standard (PCI DSS) are in place to help you protect cardholder data and your brand. But when 43% of breaches investigated by Trustwave occur in the retail industry and 81% of breaches were not identified by the victim, it's clear that PCI compliance alone is not enough. A comprehensive data security program is required for today's retail stores to protect your business as well as your brand, while maintaining compliance with the PCI DSS.
With deep expertise in the retail industry and the broadest and most flexible portfolio of Managed Security Services in the industry, Trustwave can help you simplify the complex process of maintaining your business security as well as compliance, so you can get back to focusing on your business.
Trustwave is a PCI-approved scanning vendor and Qualified Security Assessor. Find out howour deep expertise in PCI Compliance can help you keep up with evolving mandates.
Overview:
Trustwave helps retailers large and small get more efficient around compliance, improve protection of sensitive data and fight the latest threats to their brand, while removing complexity and lowering costs. Whether you're looking to streamline compliance, elevate security or roll out new technology initiatives to gain competitive edge, Trustwave is in your corner, with:
Compliance experts that help you navigate an evolving regulatory landscape
Integrated security technologies through a single source
"Follow the Threat" global Security Operations Centers
24x7x365 support and dedicated security and compliance analysts
Cloud-based TrustKeeper management portal
Services:

Compliance Essentials Package
With our Compliance Essentials Package, we can help you simplify compliance with the PCI DSS and provide the tools you need to assess, track and document your compliance status. In short, we take the hassle out of meeting the basic PCI validation and management requirements so you can focus on your business.

Security Plus Package
Trustwave helps you go beyond the basics of PCI compliance to strengthen your overall defense against threats. With comprehensive network security combined with benefits of complete managed services and support, our Security Plus Package helps you maximize the impact of your security and compliance programs.

Connectivity Tools
Enhance your daily business operations with our integrated connectivity solutions, including managed cellular broadband, wired broadband, backup cellular broadband and analog backup dial. A quality solution can increase employee effectiveness and customer satisfaction, as well as bring in more revenue.
Benefits:
Are you looking for a way to simplify your PCI Compliance program, secure your business, control your budget and keep your team focused on business priorities? With packaged solution bundles, expert management and automated tools, we remove the day-to-day complexity of compliance and data security, so you can stay focused on what you're passionate about – exceeding the expectations of your customers.
What can Trustwave do for your business?:

Simplify PCI Compliance
As a business owner you have a lot of responsibilities, and that's why we provide a simplified approach to the sometimes overwhelming challenge of achieving PCI compliance. With expert guidance and assistance, as well as easy-to-use tools, we'll guide you through the compliance process and remove the heavy lifting.

Proactive Monitoring
Criminals and hackers do not keep regular business hours. At Trustwave, we understand the importance of around-the-clock security and provide you with 24x7x365 monitoring. With experts knowledgeable in the retail industry keeping watch, you'll get the peace of mind you need, knowing that your network is protected from threats and that you're achieving maximum uptime.

Industry Experts on Tap
Every day, we work with retail business owners just like you, to manage compliance programs and keep data and customers secure. Unlike other providers, we understand the unique challenges of your industry, and can show you the most efficient and cost-effective ways to solve them.
Improve Visibility and Control
When it comes to running your business, you don't have time to waste - you need information at your fingertips. Our cloud-based portal gives you on-demand access to all your compliance and security services, and you can make support requests, see event history, run reports and manage your account through an easy-to-use dashboard.

Strengthen Your Security
PCI compliance done the right way helps you create the strong foundation you need to protect your customers and your business. That's why we deliver a solid base for your PCI Compliance program, as well as additional security technologies and services that help you continuously strengthen your security posture.

Maximize Your Investment
Our convenient packages and flexible options delivered at a fixed monthly rate make it easier for you to plan and budget. And with no hardware to purchase or maintain, and a single-source for your technologies and services, our programs are designed to help you maximize your resources and control your costs.
How We Work:
Security is all about trusted relationships. From the time we first meet, we'll be focused on helping you to improve your compliance and security posture, take advantage of the latest technology innovations, stay ahead of malicious threats and drive efficiencies in service delivery across your business. Our experts are dedicated to your success. Come meet them.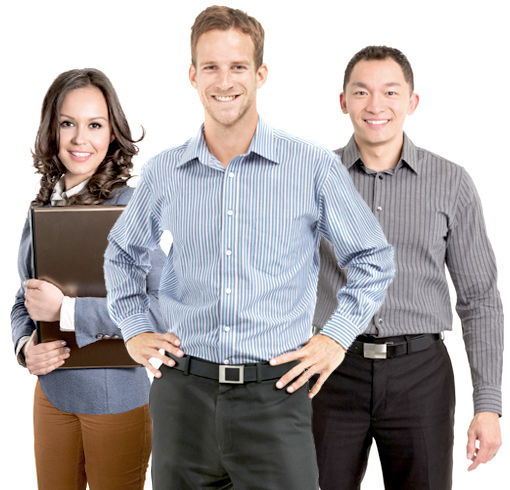 Global Support
Our certified team of global experts manages hundreds of thousands of devices and endpoints, and billions of compliance and security events each day, and we provision and support users around the world. Our mission – "Dedication to Every Customer's Success" – means that no matter what your security or business goals, we're partners in your success.
Follow the Threat Operations
We deliver our services through a global network of Security Operations Centers. Consider them your personal mission control. But instead of landing space shuttles, these global centers are staffed around the clock to monitor and immediately respond to security incidents that may be impacting your organization.
Information Security Advisors
Unlike other providers, Trustwave can give you access to a personal information security advisor, serving as your one-on-one contact to help you better design security to keep your business safe and ensure that you have the technologies and tools you need to meet your future business goals.