Trustwave Secure Mobility Platform

Re-evaluate your security practices
Trustwave Solutions
Trustwave Secure Mobility Platform
Trustwave Secure Mobility Platform
Contact us for pricing!
Mobile access from smartphones and tablets is the way work increasingly gets done - for both corporations and criminals. Sensitive information, including cardholder data, usernames and passwords, personally identifiable information (PII), and even lucrative trade secrets are at risk. Now, with wearables and Internet of Things devices in to the mix, it's time to re-evaluate your security practices.

95%
of mobile apps are vulnerable

40%
of breaches are POS-related

Top 3 Concern:
what IT pros say about mobile application security
Overview: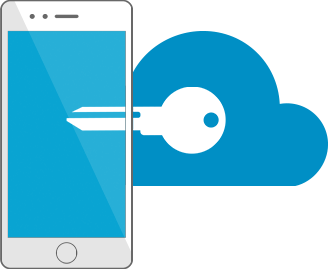 Compliance and Security Go Mobile
The cloud-based Trustwave Secure Mobility platform is designed to help organizations with all aspects of secure mobility, including fixed endpoints, laptops and mobile devices. Trustwave Secure Mobility offers continuous protection from the apps to the data and all the communication in-between.
Trustwave is bringing its expertise in threat, vulnerability and compliance management to the Trustwave Secure Mobility platform to deliver integrated and cost-effective mobile security that is unmatched in the industry. Trustwave is committed to a robust development roadmap for this platform to build on its capabilities, strengthen its solution ecosystem and broaden its user base.
The first release of the new Trustwave platform for mobile devices is Trustwave Mobile Security, which delivers proactive protection to mobile point-of-sale (POS) devices.
Benefits:
Protect Your Customers and Your Business
A mobile phone with a secure card reader creates an agile and affordable POS, leading to increased merchant adoption. But businesses using mobile POS devices have the same responsibility for maintaining compliance with cardholder data as they do with fixed POS. A secure card reader is critical, but not enough. To protect your customers - and your business - you need security to help:

Prevent Fraudulent Use

Alert You to Tampering with Apps or Device

Proactive Malware and Threat Defense
Proactive Protection and Defense for Your Mobile POS
Building on our deep security expertise and leadership in PCI compliance, Trustwave Mobile Security delivers integrated security and compliance monitoring that is as easy and affordable as your mobile POS device itself. And unlike traditional mobile device management (MDM) or enterprise mobility management (EMM) solutions, the solution does not require a team of expensive full-time employees or infrastructure to install, support and maintain.
The Trustwave Mobile Security solution:
Identifies the security posture of the device:
Whether screen locks and passcodes are activated
If the device is configured to use an internet proxy server
Whether the device has been jailbroken
If the device's storage is encrypted
The physical location of the device and other characteristics
Enables remote device wipe to allow administrators to erase all data on the device if it is lost or stolen.
Allows businesses to simultaneously view and monitor their mobile and desktop endpoints
Scans applications before and after they are installed to detect the presence of malware (Android only).
Key Use Cases
Organizations that will benefit from the new Trustwave Mobile Security solution include: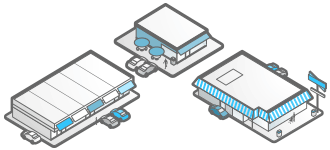 Franchise Owners with Mobile POS Devices
Franchisees with multiple locations can monitor that their POS devices are being used appropriately and securely. Trustwave Mobile Security helps ensure that basic security functions are enforced and that the franchise owner can track POS device locations at all times.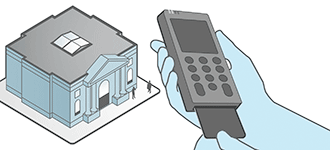 Processors, Acquirers and ISOs Expanding to Mobile POS
Merchant program owners who want to incorporate mobile devices and/or merchants operating only with mobile POS devices in to their existing security and PCI compliance programs benefit from the solution's security and health monitoring capabilities. They can monitor fixed POS and mobile POS simultaneously through the TrustKeeper portal.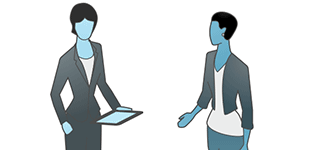 Hospitality Organizations Seeking Low-Cost Mobile Security
Hotels, restaurants and other hospitality businesses with multiple locations benefit from the cost-effective security and health monitoring of their mobile tablets used for customer services activities.
How It Works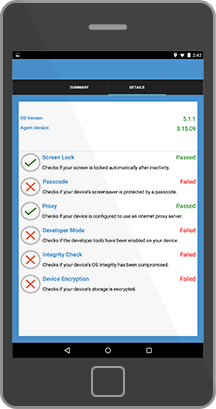 Trustwave Mobile Security, part of the Trustwave Endpoint Protection Suite, introduces support for Google Android and Apple iOS* operating systems. It delivers integrated security and compliance monitoring to help organizations of all sizes proactively protect and defend their fleet of mobile devices.
This easy-to-administer mobile platform is an extension of Trustwave's deep roots and leadership in PCI compliance and its integrated managed security portfolio. The dashboard for the mobile security monitoring is integrated in to the award-winning TrustKeeper® portal delivering centralized, integrated and on-demand management of compliance and security programs. Through this single, simplified dashboard, customers can streamline and automate processes, improve visibility and control complexity.
This cloud-based approach makes management of the solution easier and more budget friendly because it does not require a team of expensive full-time employees or infrastructure to support and maintain the solution.
Additional services for secure mobility include:

Managed Application Penetration Testing for Mobile
Trustwave Managed Testing includes mobile devices, applications and systems. We can help you identify vulnerabilities, reduce threats and strengthen the security of your mobile deployments, as well as ensure the resilience and performance of your mobile applications and application platforms.

Educate Your Mobile Workforce
Trustwave Security Awareness Education empowers your employees with the security know-how to help protect your business against growing security risks and compliance missteps. It includes Mobile Security Awareness education that helps build knowledge about mobile risks and acceptable uses, and promotes adherence to policies across your organization.